Bedliners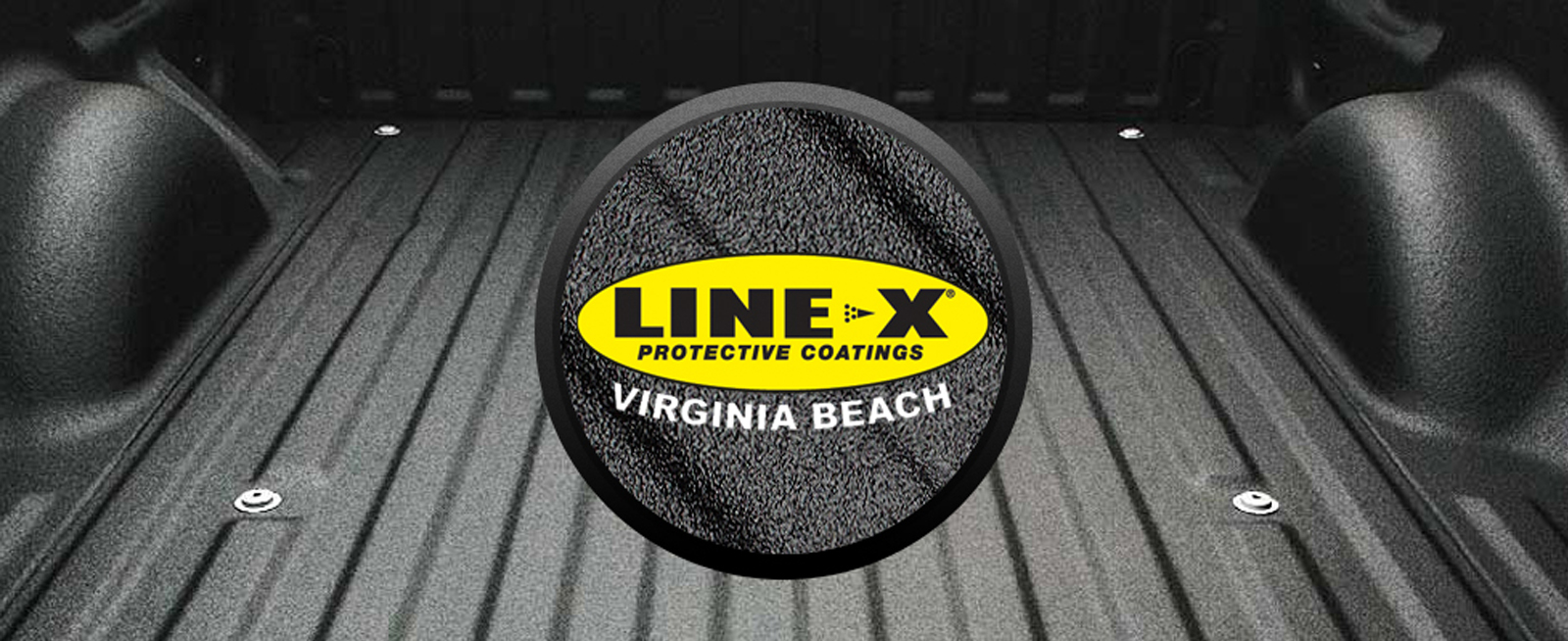 LINE-X specializes in spray elastomers polyurethanes and polyureas and has led the industry through many years of actual field testing. Specialized equipment is combined with the right materials and product knowledge to produce sprayable elastomeric coatings.
LINE-X SPRAY-ON TRUCK BEDLINERS AND MORE!
LINE-X is the industry leader in truck bed protection offering specially formulated polymers that permanently bond to your truck's bed protecting it from just about anything you or Mother Nature can dish out. And LINE-X protects more than just trucks. What LINE-X can do for truck beds, it can do for truck covers, rocker panels, fenders, bumpers, etc. As one of the nation's leading providers of spray-on protective coatings our products are utilized in commercial, industrial, agricultural, military and custom applications.

THE LINE-X® DIFFERENCE


LINE-X guarantees the highest quality, professional installation. A LINE-X Spray-On Bedliner is guaranteed not to crack, bubble or flake for as long as you own your truck. Plus, even if you damage your truck and it's not covered by the warranty, LINE-X can still be seamlessly repaired at your nearest location.
READY FOR IMMEDIATE USE
Professionally applied in approximately two hours, our non-skid surface is ready to go to work – or play – immediately, and ready for rugged use in just 24 hours.
TOUGH DURABLE PROTECTION
With a higher tensile strength than the "softer" spray-ons from our competition, LINE-X provides unmatched protection against gouges, rips and tears.
PROTECTION FROM EVERY ANGLE
LINE-X permanently bonds to your truck bed, with a factory-like finish that follows every angle and curve to preserve precious cargo space while creating a watertight seal. No air gaps or drill holes to give water a place to hide – and rust a chance to take hold.
YOUR ACCESSORIES WILL STILL FIT
With no lost cargo space, bed lids, camper shells, 5th wheel hitches, tie-downs, utility boxes, etc. all fit great because LINE-X molds to the precise surface of your truck bed. Typically, any inspection plates or tie-downs are removed, sprayed if applicable, and then reinstalled.
SOUND-DAMPENING, IMPACT ABSORBING, AWE-INSPIRING
As soon as it's on, you'll notice less road noise, and a rattle-free, quiet ride when compared to an unprotected or drop-in liner. And the thick, textured impact-absorbing surface of LINE-X Spray-On Bedliners also protects cargo from shifting.
CHEMICAL RESISTANT
Independent tests show that LINE-X Spray-On Bedliners are resistant to most chemicals including chlorine, gasoline, diesel fuel, bleach, and most household solvents.
ADDS TO YOUR TRUCK'S VALUE
Unlike many drop-in plastic bedliners, every professionally applied LINE-X bedliner contains tough polymers engineered to withstand years of heavy-duty use in the searing heat or arctic cold. What's more, according to the latest NADA Official Used Car Appraisal Guide*, a LINE-X Spray-On Bedliner adds to your truck's daily value – as well as its resale value at trade-in time. (*National Auto Dealers Association, 2006 edition.)
TOUGH PROTECTION AT NO COST TO THE ENVIRONMENT
A standard LINE-X Spray-On Bedliner is environmentally friendly. Its solvent-free material contains no harmful VOCs or CFCs.