LINE-X of Virginia Beach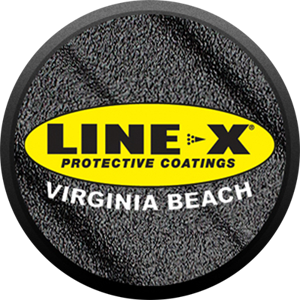 LINE-X of Virginia Beach is a family owned and operated business in Coastal Virginia. We have been in the Spray-On Protective Coating, Bedliner and Truck Accessory industry for nearly a decade.
In addition to having one of the leading Spray-On Bedliners on the market, we also carry a wide variety of the most popular accessories for your vehicle. We understand that your truck is your pride and joy and we will stand behind everything that we install. Your satisfaction is everything to us and we pride ourselves in that each customer leaves our shop pleased with the services that we have provided them.
LINE-X is the only Spray-On Bedliner franchise that offers a legitimate Nationwide Lifetime Warranty. This is nonexistent versus any other Spray-On Bedliner and we are very proud to uphold the stringent guidelines that LINE-X has given us. We know that each bedliner that leaves our store is properly applied and our customers have the joy of bragging rights about their LINE-X Spray-On Bedliner.
We strive to please our customers and know that we have when we see them a few years later to protect their newer truck bed, due to the high quality products and services we carry.