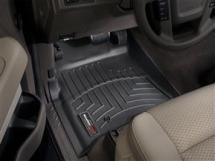 WeatherTech Products are on Sale Now!
Now that you've got your truck, why not go the extra mile to take care of it? There are tons of truck accessories available for any make and model. Getting a bed liner is smart - and typically the first thing most truck owners get done. But what about keeping your truck neat and clean?
\r\n

\r\n
WeatherTech provides top of the line accessories to protect the value of your truck - or any vehicle at that!
\r\n
We know that quality counts and that is why we are proud to, not only carry a full line of WeatherTech products, but to include every one of them in our sale this month!
\r\n
\r\n
\r\n
Recieve 10% OFF
\r\n
\r\n
\r\n

No Drill Mud Flaps

\r\n

\r\n
\r\n
\r\n

Heady Duty Floor Liners

\r\n

\r\n
\r\n
\r\n

All-Weather Floor Mats

\r\n

\r\n
\r\n
\r\n

In-Channel Vent Visors

\r\n

\r\n
\r\n
\r\n

Bug Shields

\r\n

\r\n
\r\n
\r\n

Sunroof Deflectors

\r\n

\r\n
\r\n
\r\n

Sun Shades

\r\n
\r\n
\r\n

\r\n