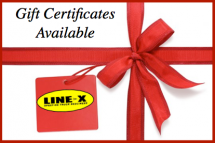 LINE-X Gift Certificates Available Now!
Gift certificates are the perfect gift!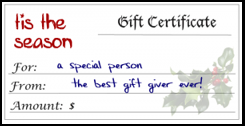 A LINE-X of Virginia Beach gift certificate can be
used toward our lifetime guaranteed spray-on bedliners
and on any of the hottest truck/suv accessories
of the season.
For December we are offering gift certificates at 10% OFF! That means there is no better time to purchase a LINE-X gift certificate than this month!
* Purchase a $100 gift certificate for $90
* Purchase a $200 gift certificate for $180
* Purchase a $300 gift certificate for $270
* Purchase a $400 gift certificate for $360
* Purchase a $500 gift certificate for $450
So why not give the gift that keeps on giving - and saving your pockets! Pick up your gift certificate at LINE-X of Virginia Beach today! We are located at 5305 Cleveland Street Suite 103 Virginia Beach, VA 23462.