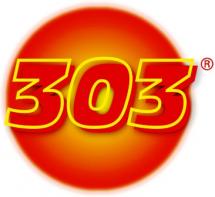 "Don't forget to put sunscreen on!" - I can still hear my mom stressing the importance of sunscreen and the damage it can cause to my skin.
\r\n
Just like our skin, the sun can damage the appearance of your truck. 303 Aerospace Protectant is really like "SPF 40 sunscreen... for your stuff".
\r\n
303 is the ONLY effective UV screening treatment for vinyl. It also prevents scratching and repels smudges, dirt and dust; ultimately keeping what you put it on, cleaner for longer. And it's easy! Spray on, wipe dry.
\r\n
Aerospace 303 is the most manufacturer-recomended protectant for:
\r\n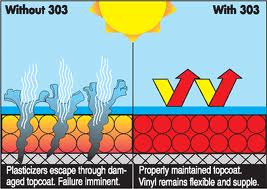 \r\n
-Rubber -Vinyl
\r\n
-Fiberglass -Tires
\r\n
-Plastic -Leather
\r\n
-Spa Covers -Tonneau Covers
\r\n
-Convertible Tops
\r\n
-Car Bras -Latex
\r\n
-Vinyl Awnings
\r\n
... and so much more!
\r\n
\r\n
\r\n
Because this stuff is so awesome, we've got our order in and should be receiving our shipment by next week. (Finally... I know). So come on in and get you some. We will have it by the gallon and in 16oz spray bottles.
\r\n