Tailgate Assist
Stop straining your back on that heavy-duty tailgate or Man Step.
\r\n
Dee Zee's EZ Down Tailgate Assist will save you from the pain!
\r\n
For all you men who absolutely love your man step - How many of your wives try to avoid lifting it?
\r\n
This awesome new tailgate accessory safely controls the speed and drop of a truck's tailgate; making it virtually effortless to be raised and lowered.
\r\n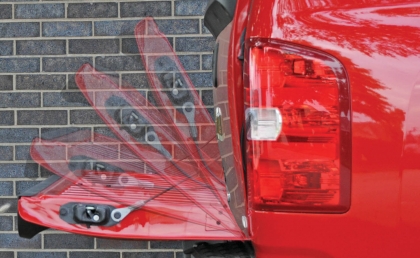 \r\n
-Custom Designed For Each Make And Model
-Tested To Handle Heavy Use
-Works In Conjunction With Factory Cables
-Easy, No Drill Installation Takes Only Minutes
-All Hardware Included
-Only One Tailgate Assist Required Per Vehicle
-3 Year Warranty
\r\n
\r\n